V I B E K E J E N S E N : S P A C E S o f N E G O T I A T I O N

.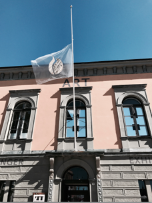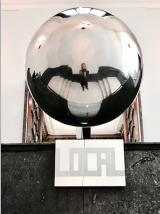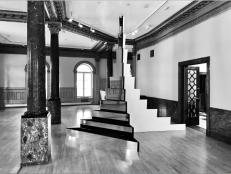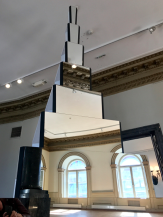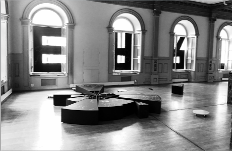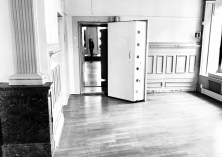 EARTH sharing and HOLOTOPIA dialog
My work investigates the poetic power and political potency of art through sensory and provocative interventions in public space,
art galleries and museums. I seek to inspire an opening up of possibilities for transformative encounters by, in each context occupying
cracks and ruptures within the dominant logic of society - engaging in a critical spatial practice.
.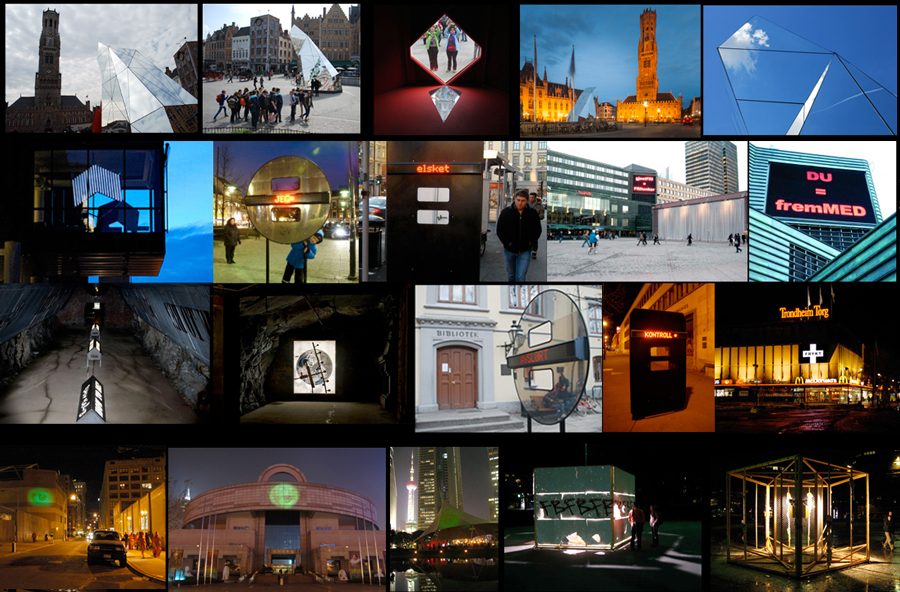 B e r l i n _ S t u d i o
work in progress
2016-

1:1 c o n n e c t
D i a m o n d S c o p e
Triennale Brugge 2015

i n n S Y N = I N N s i k t
Urban Interventions
Oslo 2010

S I T E I N V E S T.
Urban Interventions
Trondheim 2009

D O R A B U N K E R
Public Hearing
Trondheim 2009

N I G H T _ W A T C H
Urban Intervention
Shanghai 2008

N I G H T _ W A T C H
Urban Intervention
New York 2006

b l u e _ w a l l
Urban Intervention
Oslo 2007

M A N M A D E
Urban Intervention
Oslo 2010

F R E E _ S P A C E
Urban Interventions
New York, Graz 1997

u n E Q U A L s i g n
.NO Gallery
New York 2011

I N S I G H T
Oslo Museum
Oslo 2010

E Y E s h o t
Bronx Museum
New York 2006

I F Y O U S E E
Smack Mellon
New York 2006

c o r n e r e d
Galleri F 15
Moss 2006

e a s t _ w e s t
Platform China
Beijing 2005

w h i t e n e s s
Trondheim Art Museum
Trondheim 2005

s c o t o p h i l i a
Galleri F 15
Moss 2005

s l e e p e r _ c e l l
Rogaland Art Center
Stavanger 2005

m i r r o r _ s c o p e
Hordaland Art Center
Bergen 2004

b l i n d _ s p o t
Priska Juschka Fine Art
New York 2003

C l o s e d C i r c u i t
Trondheim Art Museum
Trondheim 2002


E N E R G Y W H E E L
Interactive Light Sculpture
TrønderEnergi TRD 2012

T R I G G E R
Interactive Light Sculptures
University of Oslo 2011

H E G R A F O R T R E S S
Light Sculptures
Norway 2010


S n o w in the
L i v i n g R o o m Theaterlab NYC 2014


u p a g a i n s t
t h e w a l l
Beijing 2005


e x t r a _ o r d i n a r y
Salzburg, Vienna 2005

d a r k r o o m
index of photographs 1991-2005


c a m e r a _ o b s c u r a
New York, Trieste, Bogota 1999-2003


h a l f t r u t h
K E Center
Shanghai 2008

M I A U
New Ålesund
Spitsbergen 2007

G U N s h o t s
Priska Juschka Fine Art
New York 2003

| | |
| --- | --- |
| ARTbyJENSEN modified 10:01:2021 | |