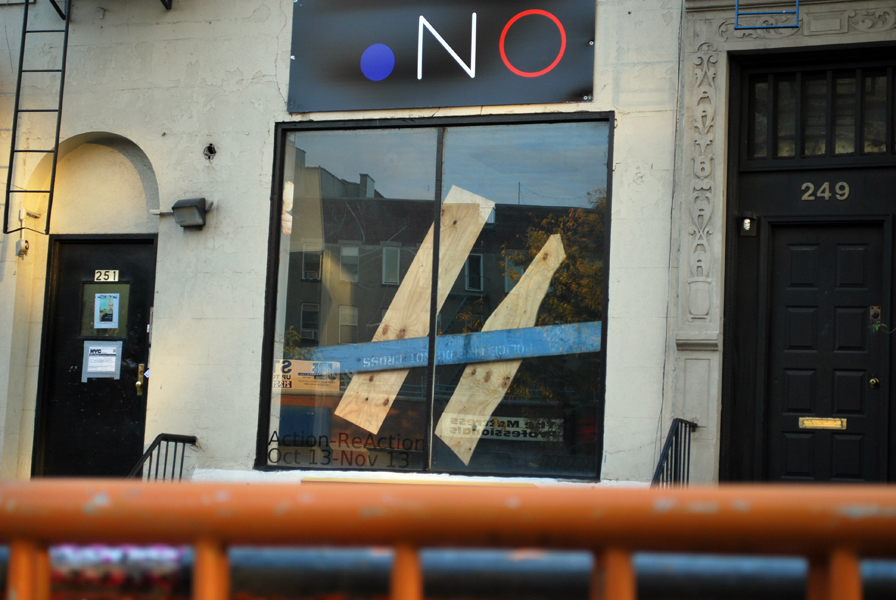 Street View
Gallery View
unEQUALsign is in response to the terror attacks in Oslo and Utøya this summer.
The attacks were carried out by a single man who posted the following tweet
before he blew up the Government Building and killed 77 people:
One person with a belief is equal to the force of 100 000 who have only interests.
I look at his equation and find it faulty:
To the street, a police barricade slashes an imbalanced equal sign.