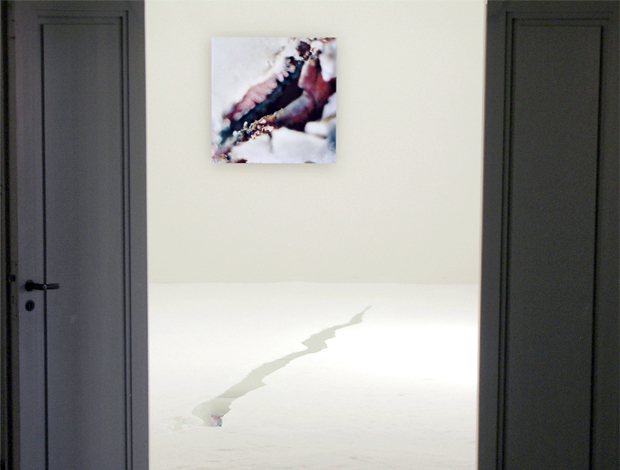 installation view Trondheim Kunstmuseum, Norway.

Architectural installation w/ sea salt, mirror, white oil pastels and photographs. Overall dimensions variable.
In the West, whiteness provides the very context for meaning-making. It supplies the norms and categories against which all groups are measured. In this installation the invisibility of whiteness is challenged.