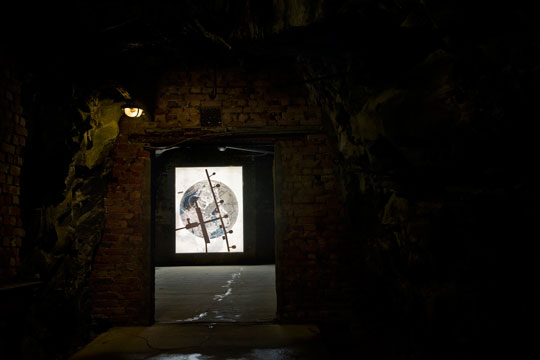 BIG PICTURE seen from officer's post, HEGRA FORTRESS Photo: Thor Nielsen ©
When Hegra was attacked by German invaders in 1940, large portions of the fort were covered in snow, and as
all plans of the fort were stored in German-occupied Trondheim several sections of the fortifications were not
discovered by its 251 defenders before the surrender.
Based on the difficulty of understanding the relationship between inside and outside, and what is going on in the
outside world under ground, I got the idea for a composite map named BIG PICTURE. The work is visible from the
officer's post, right by the entrance to the commando tower.