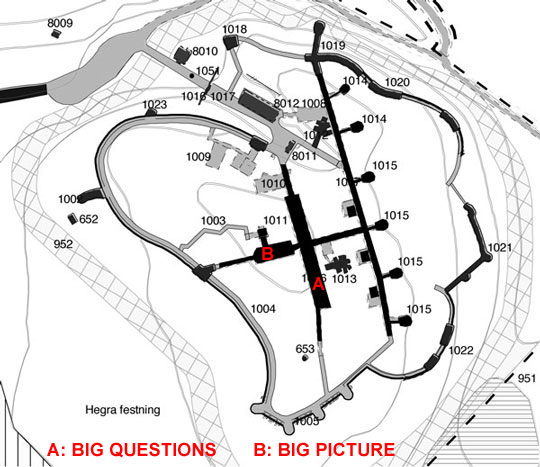 HEGRA FORTRESS, Norway 1910
The fortress has a total of 350 meters of tunnels, 3 command towers and 6 canons. Hegra Fortress was inoperative
from 1926-1940. When Hegra was attacked by German invaders in 1940, large portions of the fort were covered in
snow, and as all plans of the fort were stored in German-occupied Trondheim several sections of the fortifications
were not discovered by the 251 defenders before the surrender in 1940. Today the fortress is an important cultural
heritage site accessible to the public 24/7 during the summer months.