MAUREEN OWEN HOME PAGE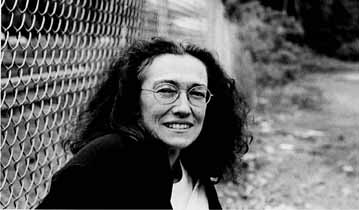 Curated by Karl Young and Maureen Owen
---
Poems by Maureen Owen
The No Travels Journal (complete book)
A Brass Choir Approaches the Burial Ground (complete book)
Selections from Zombie Notes
Selections from Imaginary Income
Selections from AE: Amelia Earhart
Selections fromErosion's Pull

---
Commentary
Review of Imaginary Income by Pat Nolan.
"Maureen Owen and Myung Mi Kim" by Karl Young.
Review of American Rush by Elinor Nauen.
---
Telephone Books
"A Telephone Books Sampler" - samples from three issues of Telephone Book magazine.

Selections from books published by Telephone will appear here in the future.
---
Photo by Kyran Owen-Mankovich.

Return to Light and Dust Poets.

Light and Dust Mobile Anthology of Poetry.