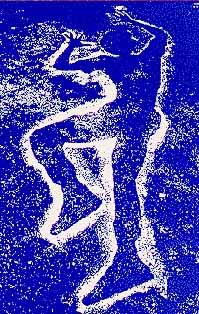 Invitation image made from a photo of a Shadow of John Held, Jr. painted at the 1988 Shadows Project in Hiroshima.
---
Press here to return to 1990 home page.

---
Return to International Shadows Project home page.
Return to Light and Dust Poets.
Light and Dust Mobile Anthology of Poetry.