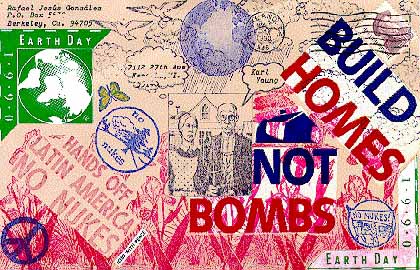 Envelope from Rafael Jesus Gonzalez. Envelopes are often as important as works of art as the work inside them. One of the postal carriers in my neighborhood used to say she liked it when spring came and all sorts of strange looking envelopes from all over the world came with it. Not a bad comment on the art.
---
---
Return to International Shadows Project home page.
Return to Light and Dust Poets.
Light and Dust Mobile Anthology of Poetry.