A Survey of the Work of Alain Satié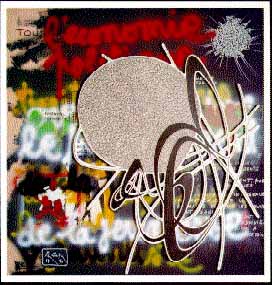 Les Créations du lettrisme: L'économie politique. 1990.

next
from Exposé sur les créations de Alain Sati&eacute
Copyright 1991, Publications PSI.
This work is exhibited on-line as part of
Kaldron On-Line
a collaboration between Kaldron and Light and Dust.

Return to Light and Dust Poets.