MATHEMAKU 6 -12
by
Bob Grumman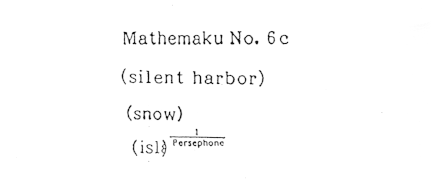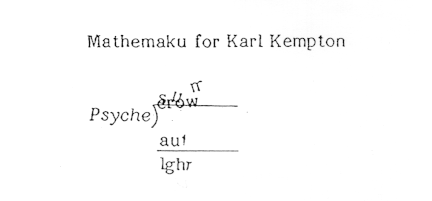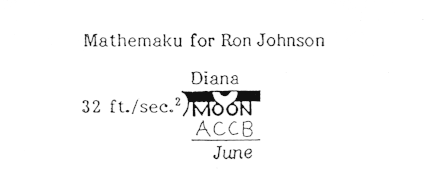 ---
Copyright © 1994 by Bob Grumman.
First published in an edition of 100 copies as
tel 34 let
tel-let
1818 Phillips Place
Charleston, Ill 61920-3145
U.S.A.
---
For other work by Bob Grumman see damian lopes's Prose and Contexts web site:
(http://www.io.org/~dalopes/).
See particularly the Runaway Spoon directory. This site may be accessed through Grist's Links section.
---
Light and Dust @ Grist Mobile Anthology of Poetry.
---
Return to Light and Dust Poets.