---
---
Voice
of His

engraved on white fire.
Inspiration,
in-drawn breath,
exhalation,
exclamation,
explanation.


--


40 years
wilderness wandering;
glory heard all about;
flame-led by
fire pillar:

Sinai's Voice


--


Lost in wild Paran.
GEBOREI
---

Perform His Bidding,
Hearken to the Voice
of His Word.
---
Does not man speak from glory?
Saying words --
not words not said only
saying(s) impressed on air
meaning mouthed direct;
falling dumb,
failing before word is said
chariot
flat-wheeled, sprung and
sparks saying only what's
rightly heard.
Glory to glory
through glory;
manifest transference --
conduit
carrying back a
radiance projection.
Words of power
death words
power words
ahron ha-elohim.
For thereon, upon two keruvim,
sits Adonai seviot .
---
Woe to messenger!
---
Thirty-thousand foot soldiers slain by Pelishtim, but even more so, [whispered] Ark captured. Panic, precipitate childbirth, delivery; glory gone -- galah kavod!
Therefore, name him I-Kavod: "inglorious".
But they could not hold it. Dagon reduced to trunk; men of Ashdod, swollen men of Gat, inwardly struck with swelling Eqronim, in deadly panic made images of their swellings (some say hemorrhoids); images of mice that ravaged land; made golden devices for a guilt offering. Then, on cow-drawn cart, returned the Ark and five gold swellings, cast impressions, one each for Ashdod, Aza, Ashqelon, Gat and Ekron. One for each, as guilt offering; and another fifty thousand and seventy men of Bet-shemesh died before the Ark reached the sanctified hands of Elazar son of Avinadav.
And all twenty years the Ark was gone -- sighing, sighing.
And God said, "Swellings!"
And He said, "Mice!"
And He said, "Internal Swellings!"
And He said,
"Death to Dagon,
God of Ashdod!"
---

GLORY BEAUTY SPLENDOR
BEAUTY SPLENDOR GLORY
SPLENDOR GLORY BEAUTY
GLORY SPLENDOR BEAUTY
SPLENDOR BEAUTY GLORY
BEAUTY GLORY SPLENDOR


---
And these words
from the mouth of His glory:
impressions;
no ear necessary;
each body bearing realtime embossment.

No mystic trance,
no word spoken;
act alone;
only
direct
impressed
in hostage flesh.


The Lord inflicts
revenge.

No "stealing",
no bloody war's booty --
misappropriation --
earns retribution:
consequence of misplaced arrogance.

No need to listen;
only hear;
can only feel,
correctly attribute
cause
to effect cause
to effect
consequence of
cause;
only interpret.

Of course,
mighty ones do His bidding:

Soft glow.

silence,
darkness,
Speak;

speak in darkened beauty,
blackened glory,
hidden splendor.

Mouth of glory:

His glory,
glory possessed by
Him:

His glory.

Separate mouth;
in it:

lips moving;

Listen not to listen
unformed spewing
suffer shape
contractual bond
a word the word a bond
whispered thunder
per glory
purgatory

look look

eyes turned in


rolled up


splendid
impressed
impression
pressed upon resplendence

great beauty or
beatific Zoharic brilliance
swollen golden luminous glow:
Book of Covenant.

Listen
book of lesson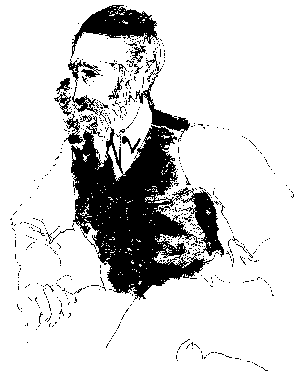 noword,
wordward no
word drowned
walking in the lesson
looking toward content
within
or not
content within


lesson impressed
word

embossed on flesh
speech carbuncle
lanced devices
cast in gold
golden swollen
mice impressions
ravagers
glory
not
speaking
intends impression
enlistment
conscription

service tends toward:

word not as glory heard

Beauty

Splendor

Feeling

Suffering.

Here,
listen.

Listen forced upon convinced or taken by force not released born upon eyes of glory impressed on flesh mighty ones who hear and do hear speaking word mouthed in glory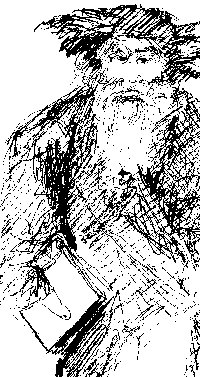 hear voice not His voice but Word's voice unending occurrence thrust upon us specific unsought contingent caught on thorned and ravaged thought flesh-pierced weak ones deaf to violent charges listen listen darkened mortar bound configured bloated bowels conjure voice from bright concealment history of the moment code.
Not codes but
congruence of words;
not words not heard but
heard as felt --
as stung flesh,
ignorant to the grave,
rejoicing,
auditory
glory.
Hallucination splendor
root in all beauty so-called
so-called pain
so-called word congress
so-called union
so-called bliss.
Root of word in mouth of glory;
hand on sword,
open wound over mouth,
mouthed code;
left with nothing but

an


impression,
of
a
of

---
---