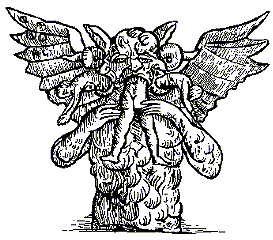 G l o s s o l a l i a
Electronic Journal for Experimental Arts [ 6 ] June 1996

Editor: J. Lehmus Advice: A. Koltsoff

information, [ME: a forming of the mind &lt ML, L: idea, conception]
---
GLOSSOLALIA 6: Copyright &copy 1996 J. Lehmus. All individual works Copyright &copy 1996 by their respective authors. All further rights to works belong to the authors and revert to the authors on publication.
Glossolalia is published electronically, 6 issues / year (February, April, June, August, October, December).
Glossolalia is published simultaneously as ASCII and HTML versions. PostScriptTM version of Glossolalia is being scheduled.