v i b e k e j e n s e n : c o r n e r e d
Galleri F 15, Moss Brewery, Norway 2006: Project Room 93-06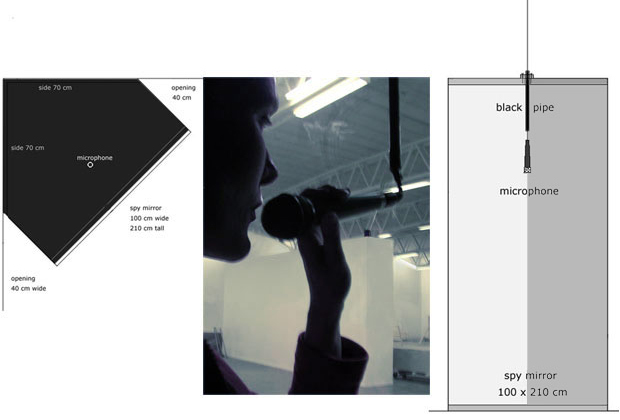 Installation with spy mirror, PDF, microphone and speaker.
Visitors can freely comment on passers-by by talking through the provided microphone while hiding behind the spy mirror in the
black painted corner enclosure. The comments can be heard through a speaker on top of a partition wall outside in the exhibition
hall about 40' away.