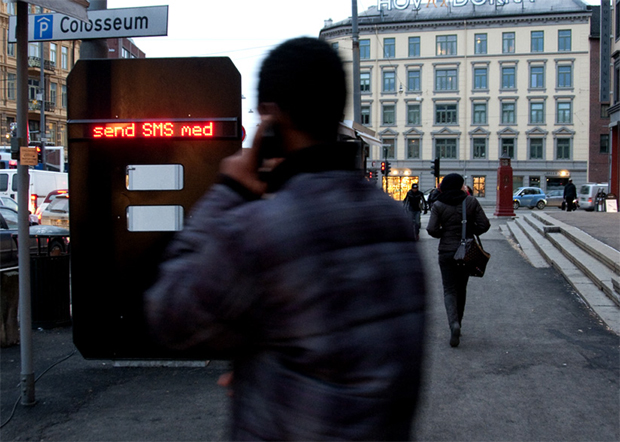 I = YOU
, urban intervention,
Equation Shield
at Majorstuen, Oslo Photograph by Hilde Maisy
I=YOU (innSYN=INNsikt)
This project was made possible thanks to the generous support from the Art Council Norway, Office for Contemporary
Art Norway (OCA) and the Oslo Museum. Thanks also to Kulturbyrået Mesen for producing and to Du Store Verden!
for publishing the accompanying Free Paper.