L I T T L E   I T A L Y
N E I G H B O R S   A S S O C I A T I O N   ( L I N A )
p o l i c e -   c o m m u n i t y   f o r u m
---

WEDNESDAY, May 30, at 8:00 PM

NEW YORK POLICE DEPARTMENT, FIFTH PRECINCT


19 ELIZABETH STREET (just off Canal)



This meeting is open to everyone in the community.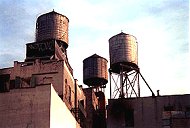 This may be a particularly important meeting in that the residents attending will be nominating new officers for the Council. The voting will take place in June, which will be the last meeting for the season.
All in all, please try to make it and voice your concerns and issues concerning our neighborhood.