L I T T L E   I T A L Y
N E I G H B O R S   A S S O C I A T I O N   ( L I N A )
p o l i c e -   c o m m u n i t y   f o r u m
---

WEDNESDAY, DECEMBER 1, at 8:00 PM

NEW YORK POLICE DEPARTMENT FIFTH PRECINCT


19 ELIZABETH STREET (just off Canal)



This meeting is open to everyone in the community.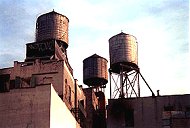 It provides a forum to discuss the police response (or lack thereof) to our crime problems, noise complaints, and other grievances.
Come and do not be afraid to speak up.