L I T T L E   I T A L Y
N E I G H B O R S   A S S O C I A T I O N   ( L I N A )
c b 2   c a n a l s t r e e t t a s k f o r c e
---
There will be a public hearing on Tuesday, January 25, 2000 at P.S. 130 (DeSoto School) at 143 Baxter Street, between Grand & Hester Streets, at 7 p.m.
The topics of discussions will be: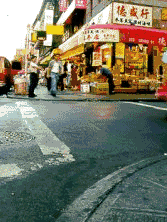 Presentation of information and ideas to solve excessive traffic and sidewalk congestion and other problems in the areas surrounding Canal Street; development of plans to accommodate legitimate residential and business needs and, among other things, the Canal Street water main replacements which may take place during May or June of this year and will result in the shut off of water to area residents during the period of 10 p.m. through 5 a.m.
All are welcome to attend.