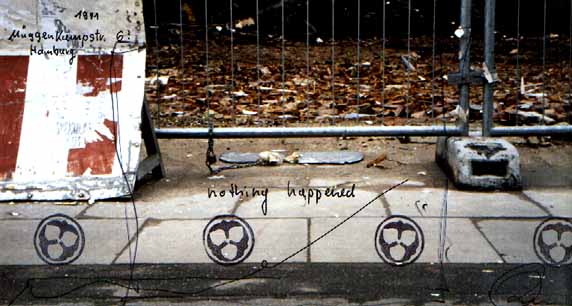 "nothing happened"
(1991 M&uumlggenkampstr. 6 ? Hamburg)
Photograph by Klaus Rupp
Felt pen and rubber stamps on photographic print.
"Another piece of the deer I sent to you. The scull had been destroyed completely in one week. In this way the deer and art had been spread in this area and are still existing there."
GLOSSOLALIA 4: Copyright &copy 1996 J. Lehmus. All individual works Copyright &copy 1996 by their respective authors. All further rights to works belong to the authors and revert to the authors on publication.