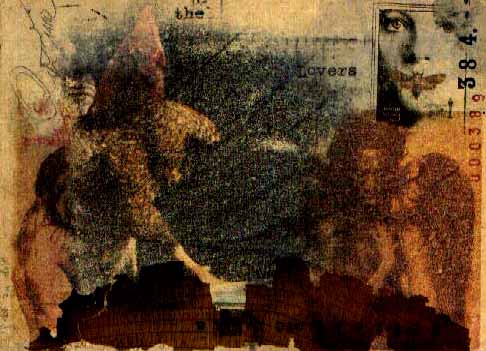 "The Lovers"
(Mittelamerika)
Collage postcard by Klaus Rupp & J. Lehmus
Image transfers, rubber stamps, typewriter, pencil and botanical specimen on indexing card. Hamburg & Kuopio 1993.
GLOSSOLALIA 4: Copyright &copy 1996 J. Lehmus. All individual works Copyright &copy 1996 by their respective authors. All further rights to works belong to the authors and revert to the authors on publication.