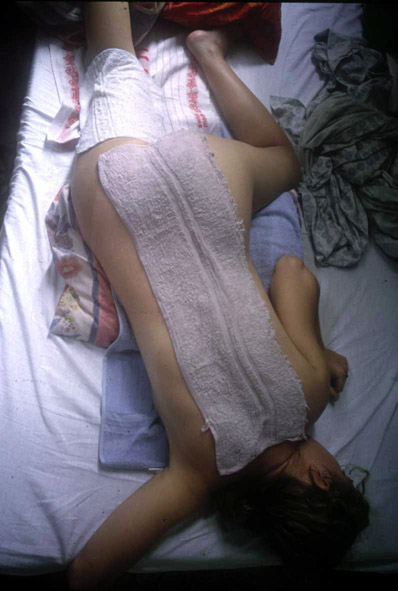 El Espacio Aglutinador
Cuba's Only Ongoing Independent Artists' Space since 1994
El Espacio Aglutinador is the oldest ongoing independent art space in Cuba. It was created in 1994 by the artists Sandra Ceballos and Ezequiel Suarez in their own home, the with objective of disseminating a different point of view about the fine arts in Cuba. It is above all a curatorial space that responds to the ideas of those who organize events in it. In the first years of the gallery, the curating was done by Cuban writer and critic Orlando Hernandez who has also written various texts for catalogues, some of which have been for exhibitions that were presented at the space, by such artists as Manuel Vidal, Chago Armanda, Glexis Novoa, Alberto Casado, Bernardo Sarria, Maite Diaz, Pedro Alvarez, and Benito Ortiz, among others. El Espacio Aglutinador has also published texts by other Cuban critics such as Gerardo Mosquera , Juan Antonio Molina and Ivan de la Nuez, Osvaldo Sanchez, Lazara Castellanos and Eugenio Valdes, who has also collaborated and curated with Sandra Ceballos such exhibitions as "Matrix" of work by the Cuban artist Ana Mendieta. In addition, the space has hosted literary events in which several Cuban writers have read their stories and poetry. At present, Sandra Ceballos is the director and curator, and Rene Quintana is the curator and designer of El Espacio Aglutinador.
El Espacio Aglutinador welcomes proposals from foreign artists who are interested in presenting their work in Havana. Please note that the gallery does not have direct web access, but can receive images and texts via email. El Espacio Aglutinador also welcomes proposals from artists who would like to help the gallery to expand its presence on the web.
Address: calle 6 No 602 e/ 25 y 27. Vedado. Ciudad Habana 10400. Telf: 537- 302147. Email: resacos@cubarte.cult.cu
Información
El Espacio Aglutinador es el primer espacio de arte independiente creado en 1994 por los artistas Sandra Ceballos y Ezequiel Suárez en su propia residencia, con el objetivo de difundir de alguna manera otro punto de vista con respecto a las artes plásticas en Cuba. Es un espacio más que todo curatorial que responde a las ideas de quienes organizan sus eventos. En sus inicios se sumó al trabajo de curaduría el escritor y crítico cubano Orlando Hernández quien además ha escrito varios textos para los catátogos, de algunas de las exhibiciones realizadas en dicho espacio, de artistas como, Manuel Vidal, Chago Armada, Glexis Novoa, Alberto Casado, Bernardo Sarría, Maite Díaz, Pedro Alvarez y Benito Ortíz entre otros. Tambiún se han publicado textos de otros críticos cubanos como: Gerardo Mosquera, Juan Antonio Molina, Iván de la Nuez, Osvaldo Sánchez, Lázara Castellanos y Eugenio Valdés quien además ha colaborado y curado junto con Sandra Ceballos muestras como, "Matrix" de la artista cubana Ana Mendieta. Tambiún se han organizado eventos de literatura en donde algunos escritores cubanos han leído cuento y poesía. En éstos momentos el formato del espacio es el siguiente: Sandra Ceballos como directora y curadora, René Quintana como curador y diseñador.
Dirección: calle 6 No 602 e/ 25 y 27. Vedado. Ciudad Habana 10400. Telf: 537- 302147. Email: resacos@cubarte.cult.cu
EL ESPACIO AGLUTINADOR
DOCUMENTATION/HISTORY
---
Home Page